My Library
Loan Account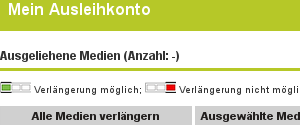 After the login you will see a list of the library items which you have borrowed, reserved or ordered. Here you can also renew borrowed items directly.
Stud.IP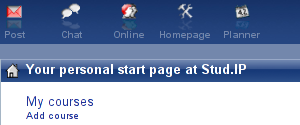 You can subscribe to "courses" in the e-learning platform Stud.IP in order to get all important course information and to have access to provided learning material.
Library Newsletter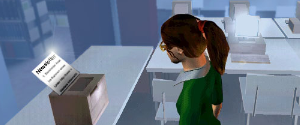 Our newsletter "Mitteilungen der Bibliothek" is published about 10 times a year and provides information about new developments and changes regarding our services (in German).
Subscribe to Library Newsletter
Metasearch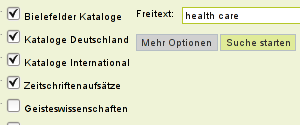 The metasearch enables simultaneous searches in a multitude of different library catalogues and databases from off-site campus and without using the VPN client. Previous search queries and your choice of results in your memo list will be saved even when after logout.